Chateau d'Arche also offers an amazing and charming setting to organise all your events :
Our 2 adaptable and expandable rooms can accommodate from 30 to 230 people each, they benefit from natural sunshine thanks to large bay windows overlooking the vines.
The events rooms are equipped with a projection screen, a video projector, wifi and a catering terminal (more equipment available on request).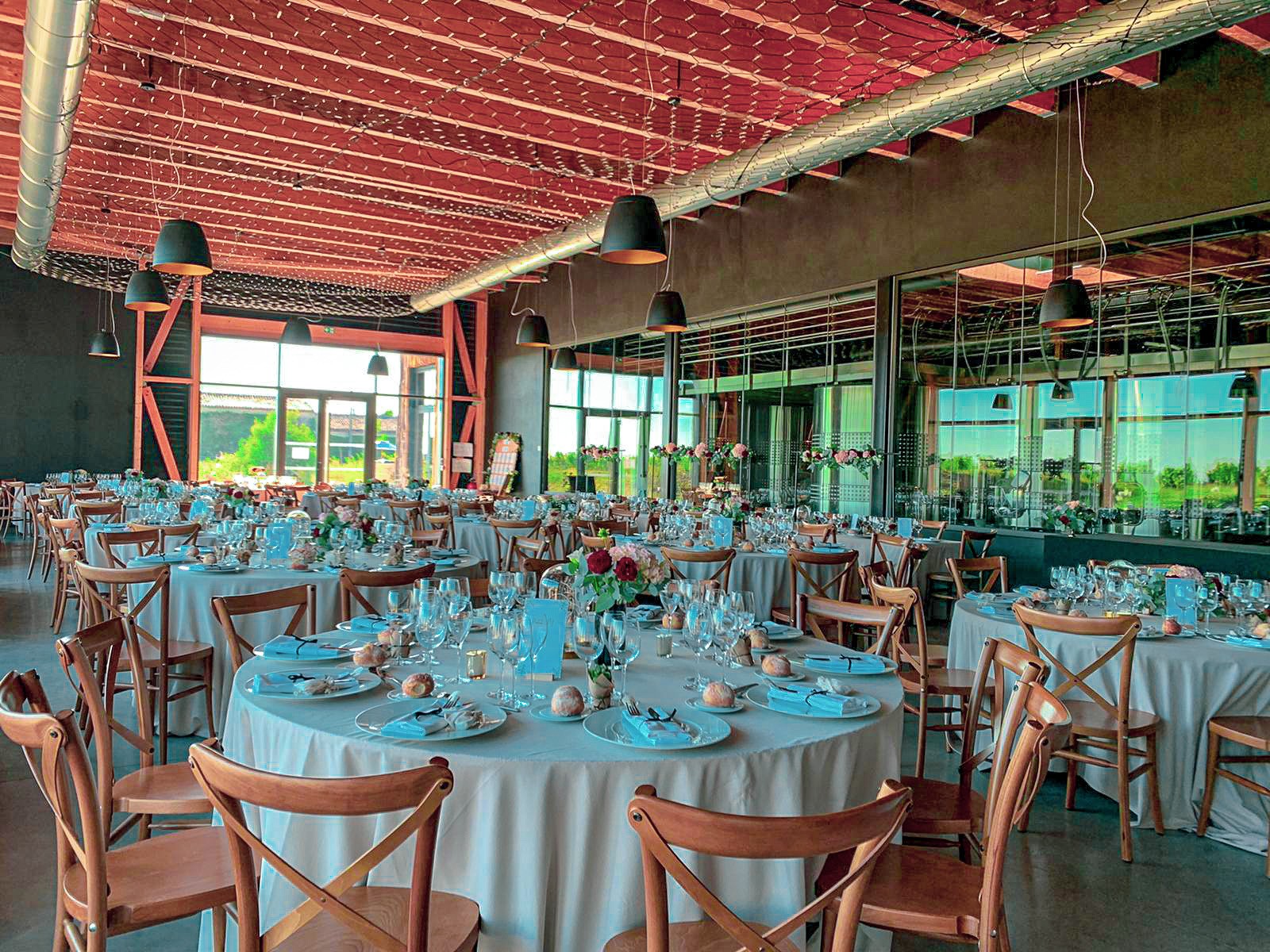 The Chartreuse
and private lounge
Next to the hotel, the ballrooms are located in the 18th Century Chartreuse with access and view of the two courtyards.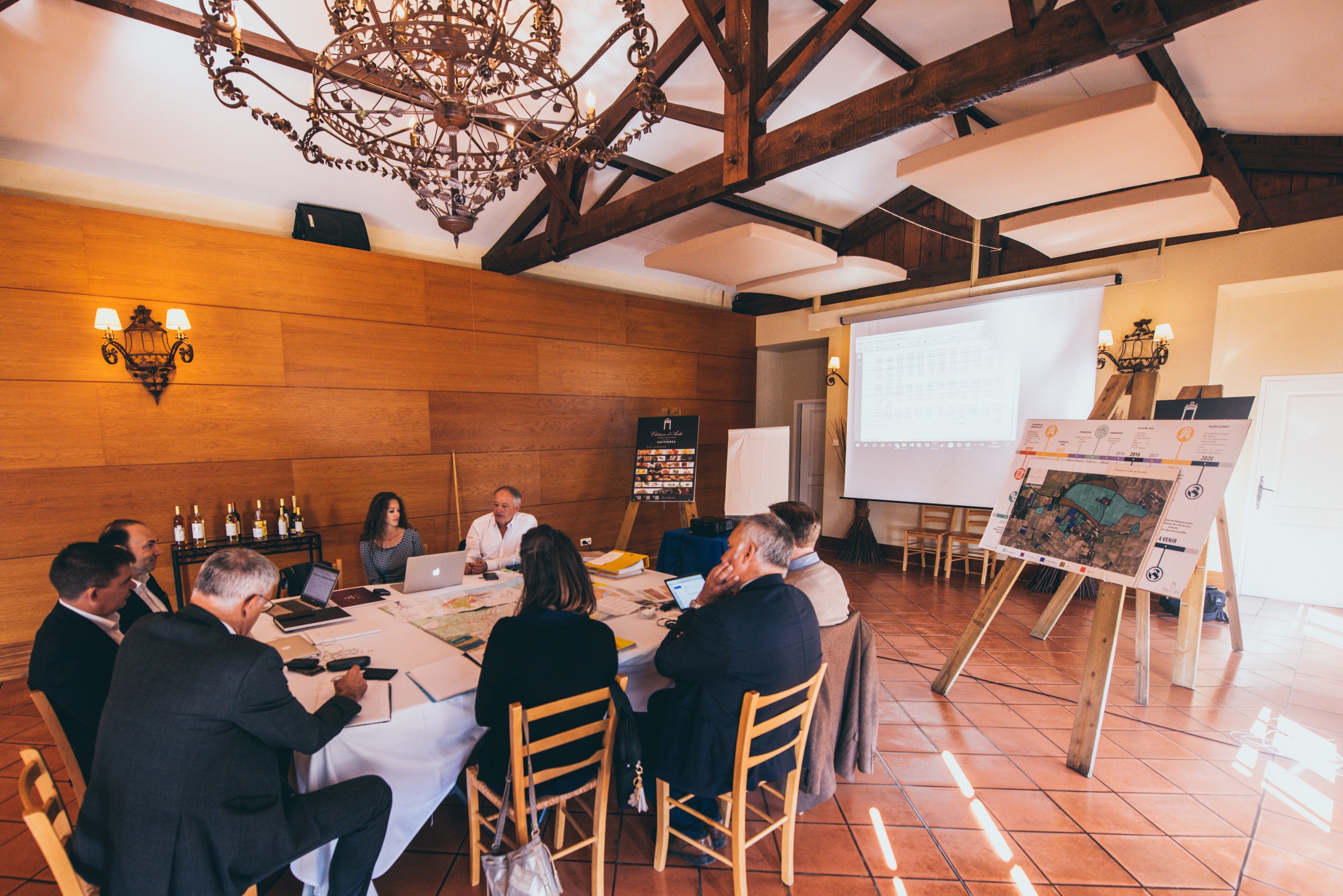 The " Chai "
The new eco-responsive cellar with its resolutely modern architecture, has a direct view of the vat room, overlooks the beautiful 17th century bell tower church of Sauternes and has breathtaking views of  adjoining vineyards. Enjoy direct access to the terrace with views of this historic village.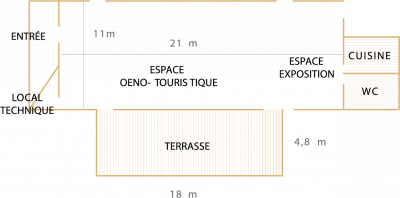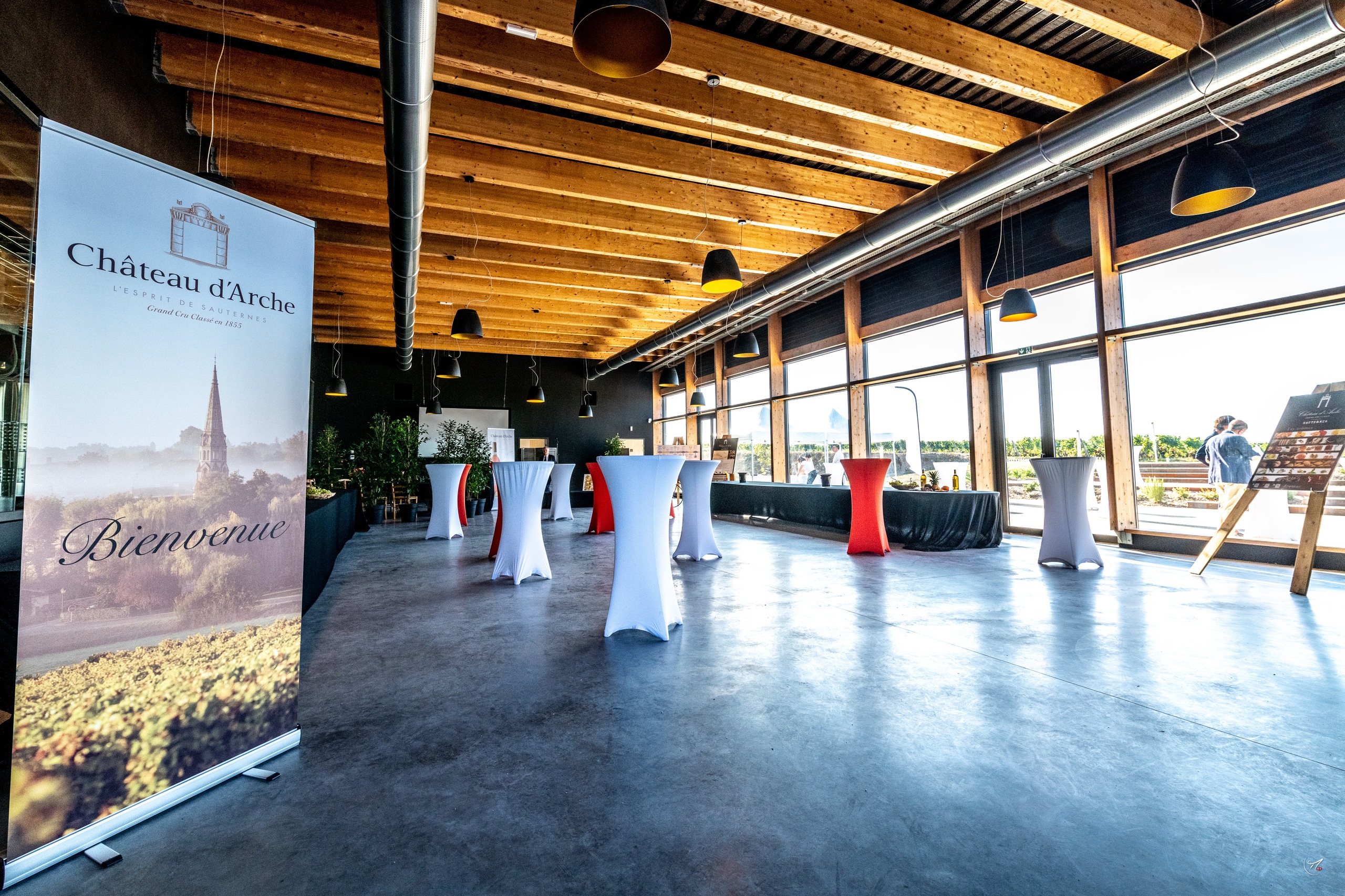 Our advantages :
– Only min to Bordeaux Airport
– 45 min to Bordeaux downtown
– Free parking – 100 places
– Heliport
– Disabled access
– 15 min to golf " des Graves et du Sauternais "
– Open 365 days
– Many activities on offer : Winetasting, Walks, Electric Bikes …