"A" Château d'Arche Rouge
Graves red wine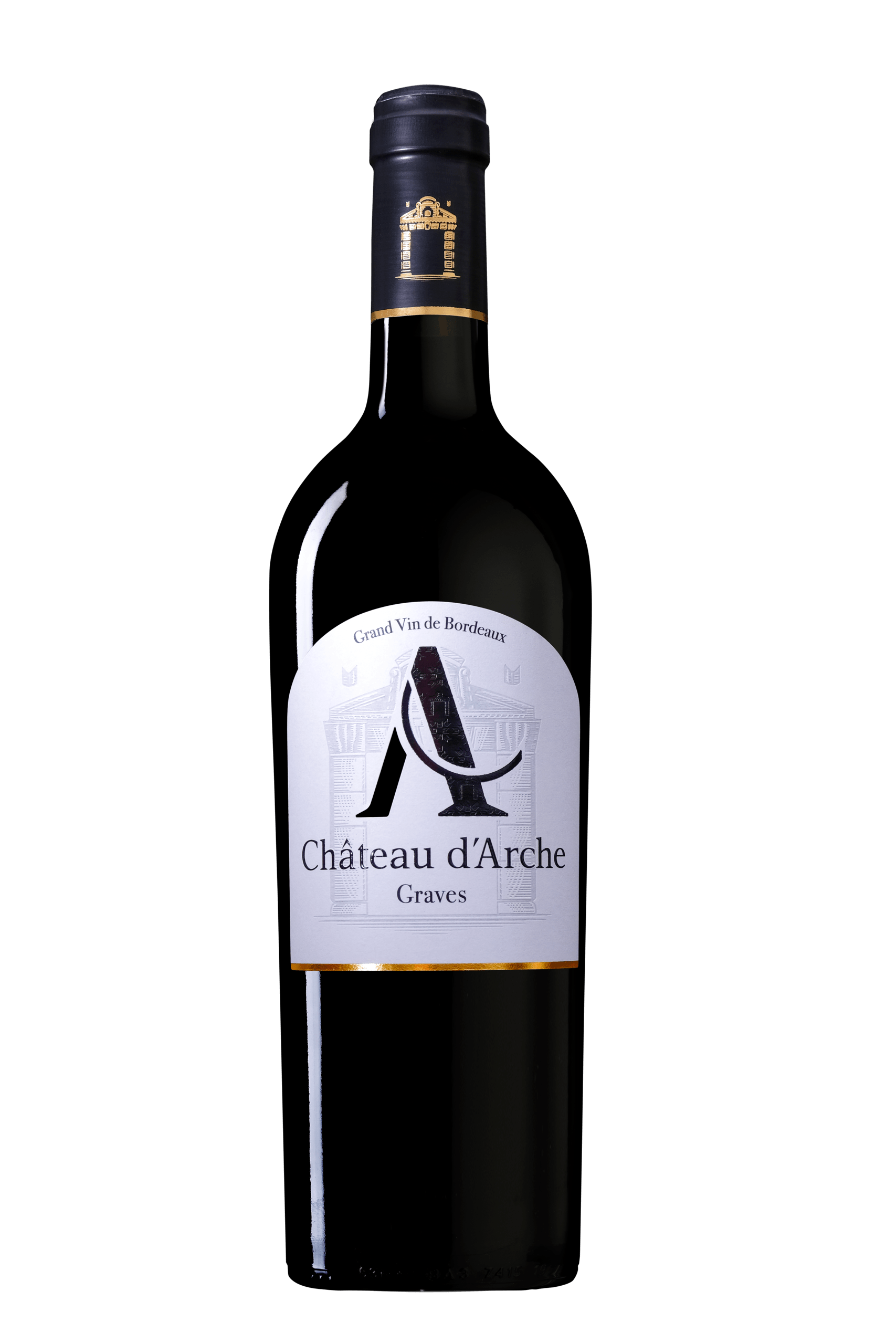 On the nose, the wine is fruity with notes of small red fruits : raspberry, redcurrant and strawberry.
On the palate it is round and enjoyable with soft, supple tannins which lead to a fresh fruit finish.
The aging facilitates the synergy of the fruit and oak tannins giving balance and structure.
A cool vintage, giving a fruit–forward wine with an elegant, enjoyable tannic structure. A beautifully
long aromatic finish with raspberry notes.


Bordeaux Rosé
"A" Château d'Arche Rosé
"A" of Château d'Arche is a Bordeaux appellation rosé wine produced by Château d'Arche, Grand cru classé de Sauternes in 1855. It is made from the direct pressing of 50% Merlot and 50% Cabernet Sauvignon planted on a small, late-slope terroir of Graves, on a silty-gravelly soil with astery-limestone at the top. Fermented in stainless steel vats and then partially matured in Sauternes barrels at Château d'Arche, this dry, fresh and tangy rosé has unique aromatic characteristics.
A fresh and slightly oaky rosé
AOC Sauternes
Château d'Arche
Grand cru classé en 1855
Recognized for its exceptional elegance and equality by the most famous wine critics in the world, the great wine of Château d´Arche is like its terroir : rare, timeless and vibrant.
Unique, timeless and rare
AOC Sauternes
Arche Lafaurie
Micro cuvée exceptionnelle
Château Arche Lafaurie is a very great wine produced from the best grapes from exceptional plots. Made from botrytised grape berries with a unique concentration and a drastic selection.

The signature of a great terroir
AOC Sauternes
Soleil d'Arche
Second vin
Second wine of Château d'Arche. This wine makes the difference with its resolutely moderne Bottle.
The signature
AOC Sauternes
Perle d'arche
Second Vin
This fresh and acid wine is characterized by its lightness, liveliness and floral and fruity aromas. The second wine of Château d'Arche, with undeniable and immediate charm, demonstrated all the pleasure and elegance of the great wine.
Elegance of a great wine
Bordeaux Dry white wine
"A" de Château d'Arche Blanc
"A" of Château d'Arche is a Bordeaux appellation dry wine produced by Château d'Arche, Grand cru classé de Sauternes in 1855. Blended from 85% Semillon, the emblematic grape variety of Sauternes, and 15% Sauvignon, hand-picked, this wine reflects all the typicity of its terroir. Harvested on the verge of botrytisation, these grapes offer an exceptional aromatic base that is not unlike the notes of our great Sauternes. Its maturing on fine lees half in vats and half in barrels, 20% of which are new and 30% in Sauternes wine barrels, will only reinforce its identity and aromatic power.
A typical dry white Sauternes
Méthode traditionnelle
Arche Perlée
Brut Blanc de Blancs
Created by the Château d'Arche team in 2020. This wine is the tasty meeting of a traditional method and a dosage liqueur based on Sauternes from Château d'Arche which gives this wine a unique and delicate signature.
Delicate Sparkling wine