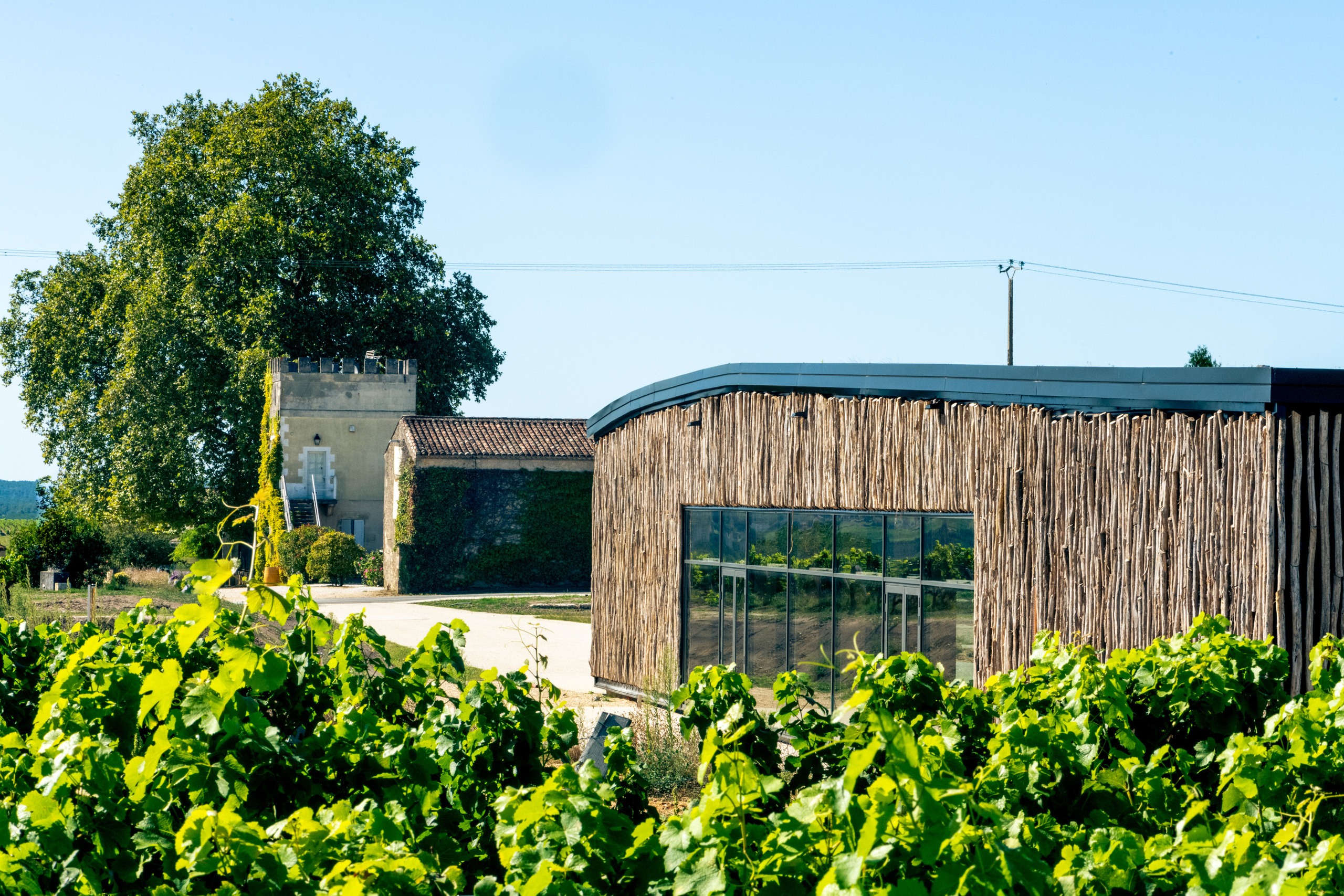 The art of our elaboration

The cellar
At the cutting edge of the sustainable development

durable
The protection of our natural heritage in Sauternes has always been at the heart of the concerns of Château d'Arche. This is why an ecological investment of several million euros was undertaken to equip the property with an environmentally responsible, high technical level and modern wine cellar.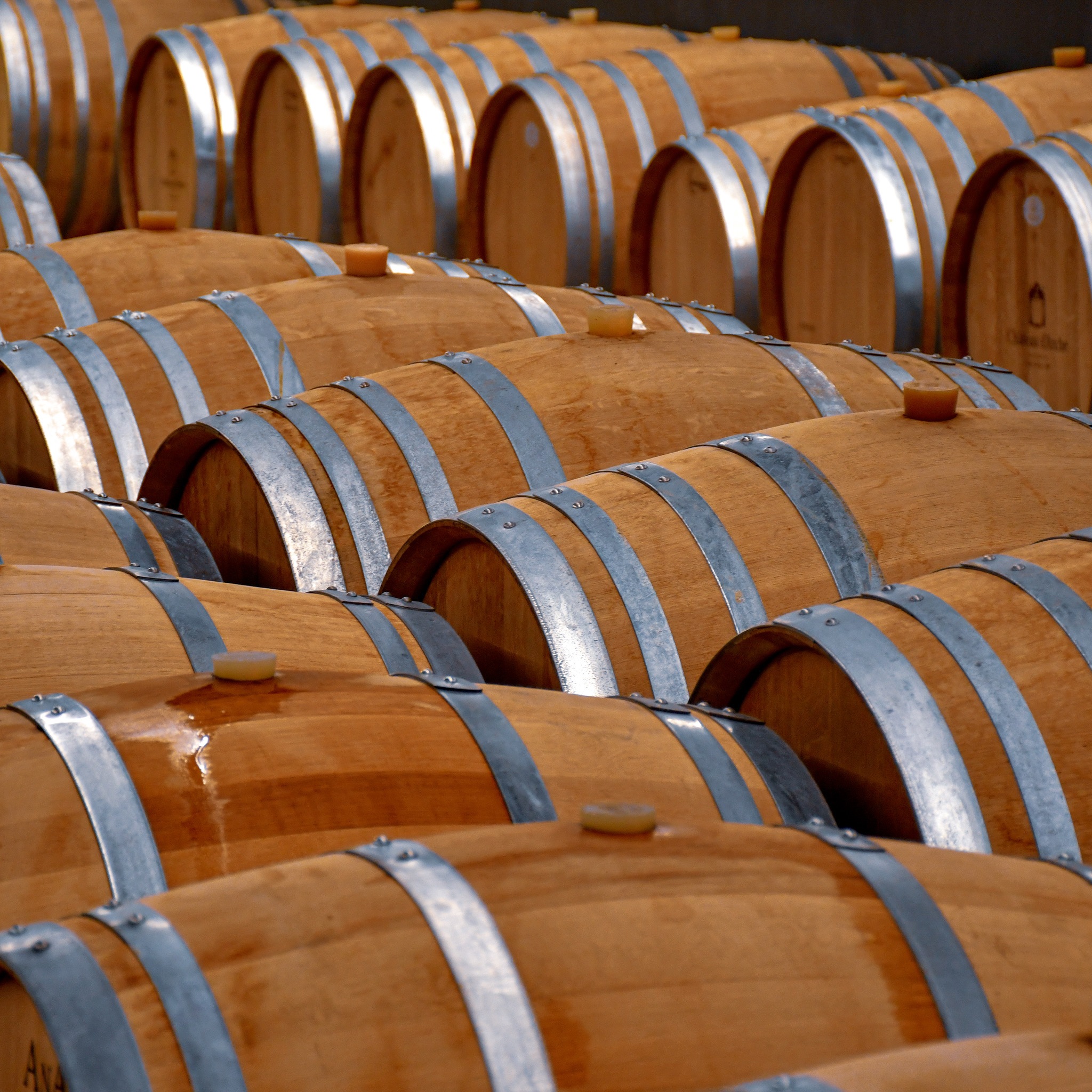 After two years of work carried out in collaboration with the architects of the Monuments of France, the advent of this new cellar of 2,500 M2 in September 2019 symbolizes the owners commitment to reduce our ecological imprint, to offer optimal working conditions to his teams and reinforce the ambitions of excellence of Château d'Arche.
Thanks to its 100% natural cladding made of acacia trunks, reminiscent of vine stakes, its discreetly curved roof fits closely into the hill where it is semi-buried. The architecture of the winery is in perfect harmony with its environment.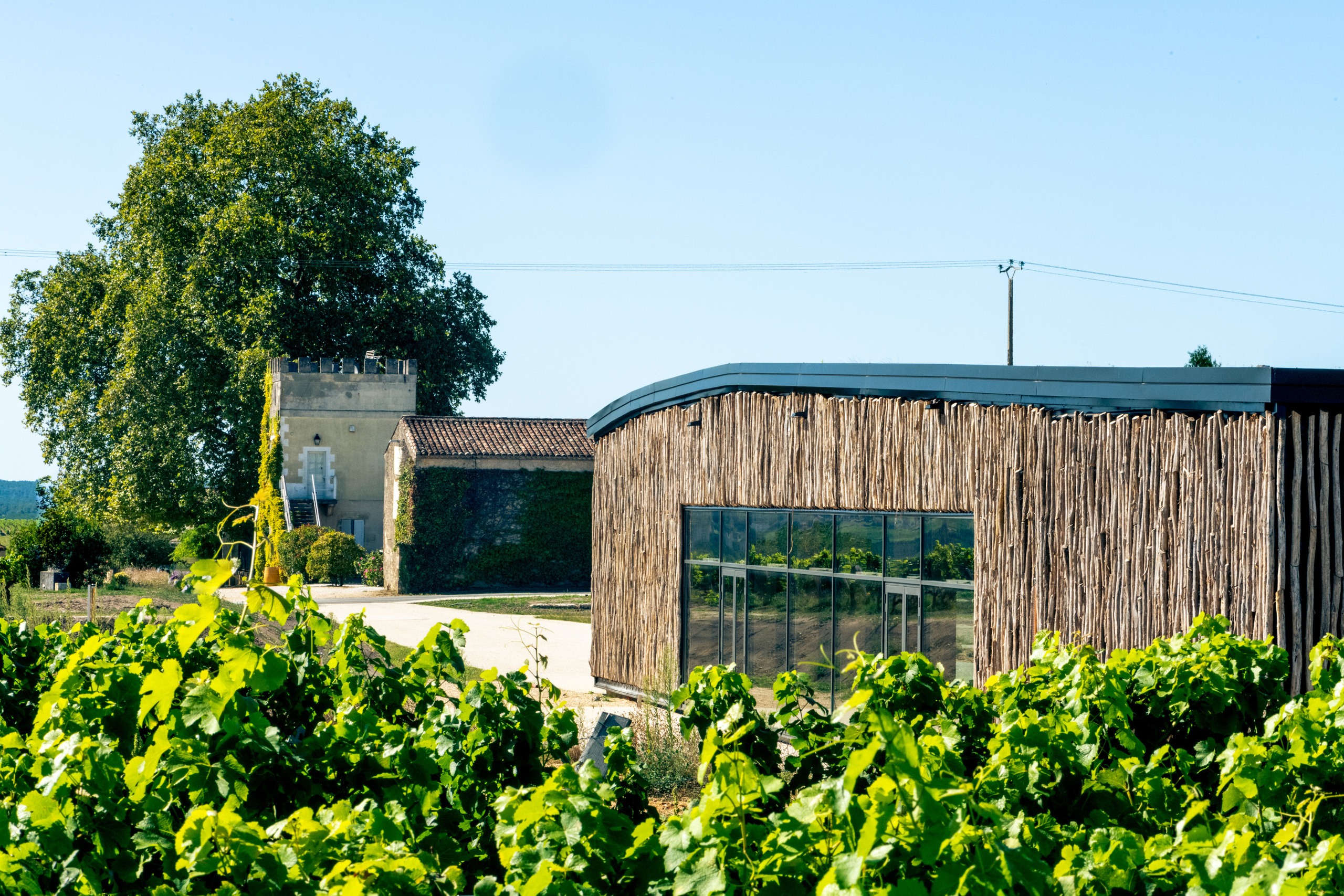 The modern and ecologically responsible features of the construction
New winery
Athermo-regulated vat-room made to measure allowing plot-by-plot vinification, micro-polished steel vats to facilitate cleaning and avoid the use of detergents.
An underground barrel storage of 300 barrels providing a thermal advantage and allowing the filling by gravity.
A securing of wines storage by choice of materials limiting the risk of pollution.
Rainwater collection and wastewater treatment.
A low consumption LED lighting